I discovered the estate sale of Town Mansion accidentally, as I noticed a friend being interested to the event on facebook. I am always eager to finding vintage or antique accessories that I can use in my photoshoots.
I had never been in the building before, but had seen images in urbex groups, and thought bringing a model would be a beautiful idea, so I contacted Dovile, only one day before, who immediately shared my enthousiasm. It would be our second shoot, and she directly understood the style I was thinking of, and showed me a photo of of her dress, that perfectly matched the concept.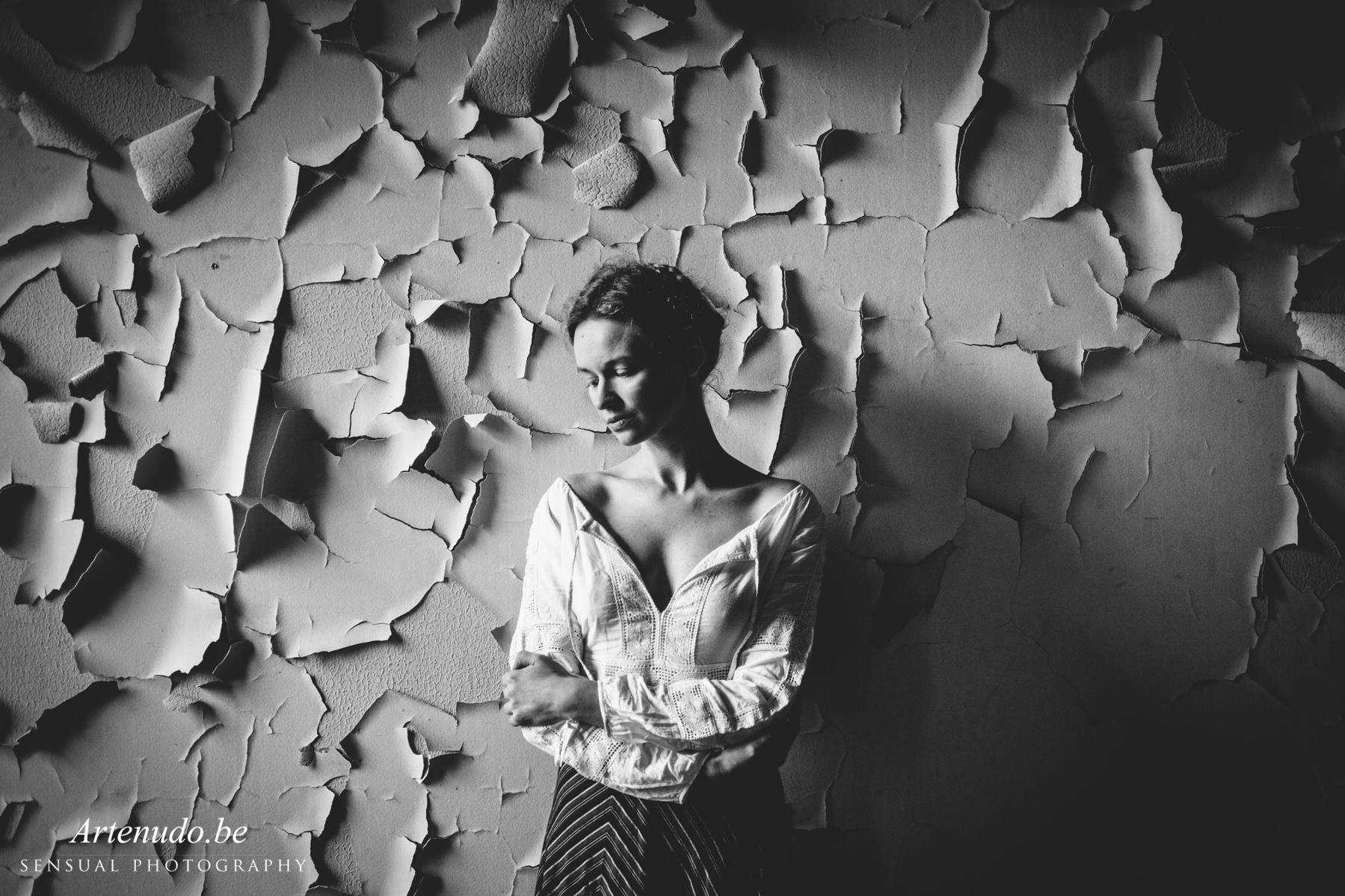 The next day we met at the mansion, where she had just treated herself with some vintage christmasdecoration. The groundfloor was
filled with bargainhunters, and it was pretty dark, while upstairs it was more
quiet, with a lot of natural light. The rooms showed signs of decay, and
the light was amazing.
We had the same idea about the rooms
upstairs, yet there were too many people around. We waited, for people to move to other rooms and made
some clothed portrait photos, so I could adjust my light and chose my
compositions, to work as fast as possible. Anytime a door could go open
for someone to walk in, and I had allready seen a member of the organisation forbidding a man to make photos. It was both our first public nude shoot, with
really so many people around. With the same excitement as children
playing 'ring the bell and run away' we played uncover the skin, shoot
for half a minute or just a second, and than suddenly cover again, pretended like nothing happened. How do other photographers and models manage this?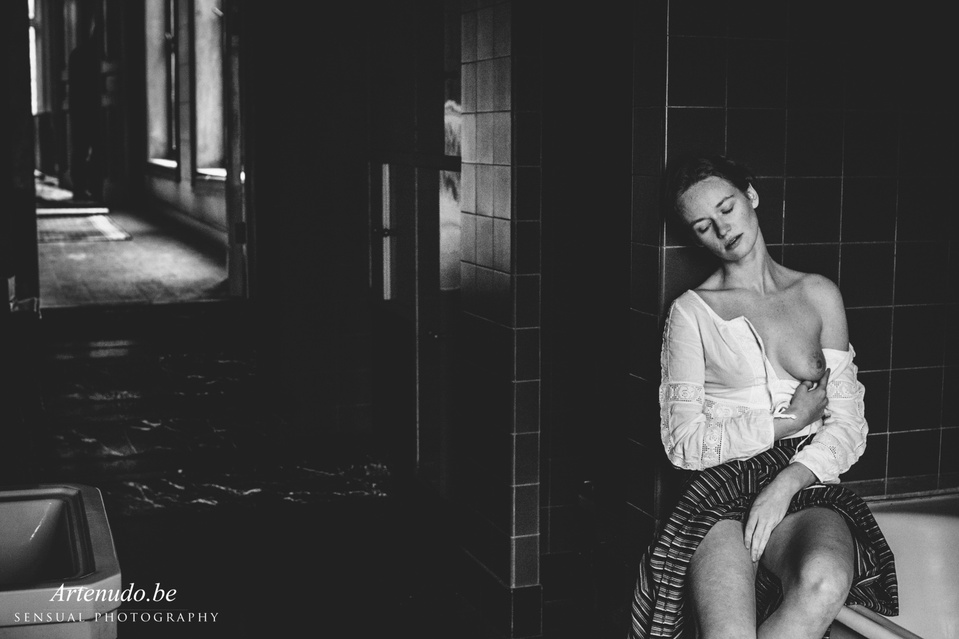 The
longer we stayed, the less we cared about being invisible, and while some people stood back after seeing us, other random people with camera's started to steal the images. In a short time we
were able to make a lot beautiful shots in the bathroom, the bedroom,
near the curtains, and a decayed wall. By the time that Doville allready
had accidentally torn her blouse, and flashed a bit to obviously, we
decided to go for a quick last shot near the bed, I think a minute later we would have been kicked out.